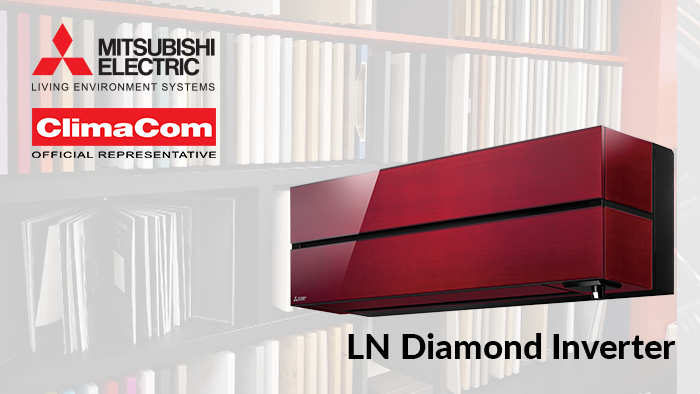 09.01.2018
R32 Room Air Conditioning selected for University College London
One of University College London's (UCL) main buildings has been equipped with a new R32 air conditioning system from Mitsubishi Electric for the Division of Biosciences.

The Division is housed in the impressive Rockefeller Building. UCL's Division of Biosciences boasts an outstanding international reputation and a community of over 500 staff and 300 PhD students engaged in cutting edge research and collaboration.

The College needed a quick and efficient heating and cooling system which also met UCL's environmental requirements and Mitsubishi Electric's M Series MSZ-LN was chosen due to the pivotal role R32 refrigerant will play in meeting future legislation and reducing the environmental impact of air conditioning, heat pumps and refrigeration.

Keith Kerridge, Building Services Manager, UCL Estates, said, "The Rockefeller building required an extra air conditioning system on one of its floors and we were impressed with what Mitsubishi Electric's system could offer. We wanted a system that would provide a comfortable working environment for our staff and students, as well as being environmentally friendly. The M Series MSZ-LN suits our needs perfectly."

The two stylish air conditioning units were installed over a three-day period and are the first R32 systems within UCL's estate. The short installation period was crucial to ensure minimum disruption to the building's occupants.

Another feature that makes the M Series range suitable for UCL is its quiet operation, with noise levels as low as 19dBA, making it ideal for use in a quiet study environment.

The M Series MSZ-LN air conditioning range was Mitsubishi Electric's first product in its UK line-up to utilise R32 refrigerant. MSZ-LN units include a built-in Wi-Fi interface enabling full control and monitoring via the MELCloud App, and a sophisticated i-see Sensor in the unit automatically monitors room occupancy, position and body temperatures to deliver customised comfort.