Arteks Business Centre Sofia
External VRF City Multi - 2 units
Outdoor Mr. Slim units - 3 units
Indoor units - 25 units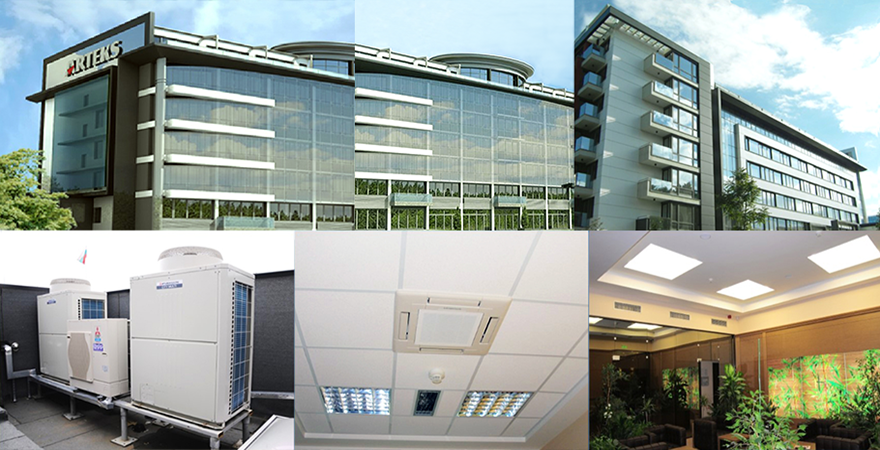 Description
Arteks Business Centre is at the best place for a business building - near Interpred and one of the main roads in the capital, "Dragan Tsankov" blvd. Situated in the newly built park, the centre has the irreplaceable benefits of a green environment. The luxury building responds to the technical and logistic indicators of the European classification for class A office buildings. It consists of a ground floor, which houses offices, a restaurant and a bank office, six above ground floors, fully designed with offices.
Two underground levels are considered, where will be situated the parking. 
2 external VRF City Multi units and 3 outdoor Mr. Slim units are used for the air conditioning of the building. The amount of the indoor units is 25.