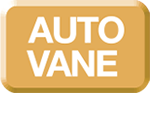 Automatic closing of the slat
The louver of the air conditioner closes automatically when the body is not in working mode, giving an aesthetic appearance.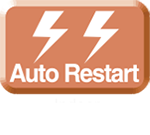 Automatic restart
Extremely useful during power outages. When it recovers, the air conditioner turns on automatically.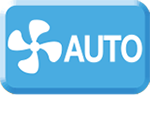 Automatic ventilation mode
The airflow strength setting automatically adjusts the ventilation speed of the indoor unit according to the temperature conditions in the room.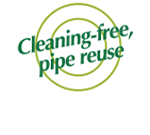 Cleaning-free Pipe Reuse
Allows the use of the same pipes, as well as easy replacement of air conditioning systems using R22 or R410 refrigerant.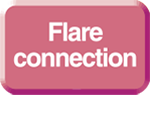 Connection with cones
It is possible to connect to the cooling pipelines through cones.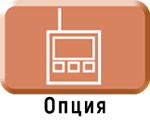 Control PAR-33MAA/PAC-YT52CRA
The air conditioners are compatible with a remote control type PAR-33MAA or PAC-YT52CRA, which has multiple control functions.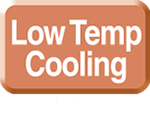 Cooling to low temperatures
Intelligent control of the ventilation power of the outdoor unit ensures optimal performance even when the outdoor temperature is low.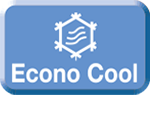 Econo cool
Econo Cool is an intelligent temperature control feature that adjusts the amount of airflow to the body based on the temperature of the outlet air. The temperature setting can be increased by 2°C without any loss of comfort, therefore achieving a 20% increase in energy efficiency.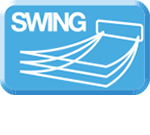 Mode of horizontal swing of the slat
In this mode, the lamella of the air conditioner swings up and down, guaranteeing optimal air distribution in the room.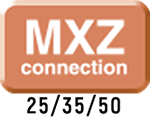 MXZ connection (multisplit)
It is possible to connect to an outdoor unit from the MXZ series (multi-split system).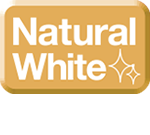 Natural White
Natural white indicates the color of the device. White gives a feeling of cleanliness and is easily combined with any type of interior.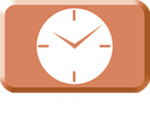 On/Off Timer
Use the remote control to set the on and off times of the air conditioner.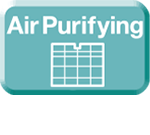 Purifying filter
The filter has a large catching surface and aromatizes the circulating air.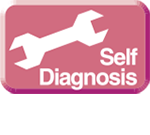 Self-diagnosis
Check codes are displayed on the remote control screen or operation indicator to inform the user of malfunctions that have occurred.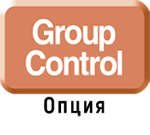 System management of a group of air conditioners
One remote control is able to control the mode of operation of up to 16 cooling systems.
V Blocking Filter – опция
Wi-Fi интерфейс – Опция
Централно включване/изключване
MITSUBISHI ELECTRIC MSZ – HR AIR CONDITIONER
1,449.00лв. – 2,319.00лв.
The HR air conditioner series uses R32 refrigerant with a low global warming potential.
They are characterized by a rounded line that gives a clean and stylish design. In addition, the noise levels are extremely low and the indoor unit is compact, which makes installation possible even in smaller and narrow rooms.
Optional V-Blocking Filter with an antiviral effect that retains 99% of adhering virus as well as bacteria, mold and allergens.
SEER and SCOP values have been improved, providing greater economy.
An optional Wi-Fi interface is available with this model, allowing control and monitoring using a smartphone, tablet or computer via the MELCloud app.
Instructions for connecting the optional Mitsubishi Electric Wi-Fi interface to a router – video