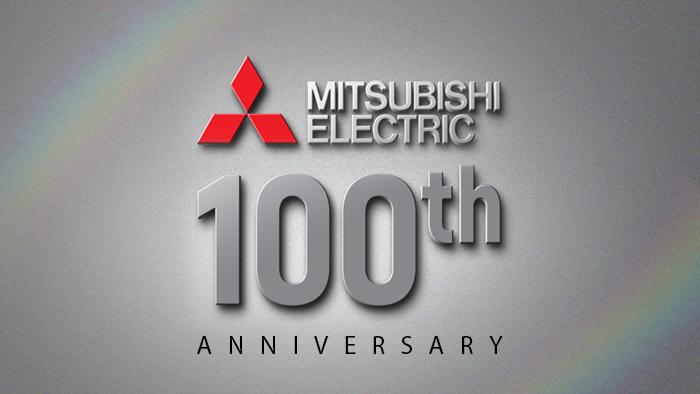 18.01.2021
Mitsubishi Electric turns 100 years!
Mitsubishi Electric Corporation announced today that on the occasion of its 100th anniversary, it has revised its corporate philosophy system to update the Group's reason for existence as well as the core values and attitude that all employees are asked to embrace and cherish in serving customers and society as a whole.
Mitsubishi Electric, which is profoundly grateful to many stakeholders who have supported the Group over the decades, including employees as well customers and business partners, is resolved to respond to the demands of the new era and earns the trust of stakeholders. Based on the new corporate philosophy system, the Group aims to contribute to the realization of a vibrant and sustainable society by addressing diversifying social challenges through continuous innovation over the next 100 years.
The main values that the company confesses are Trust, Quality, Technology, Ethics, Humanity, Environment and Society.
"Changes for the Better" represents the Mitsubishi Electric Group's attitude to "always strive to achieve something better," as we continue to change and grow. Each one of us shares a strong will and passion to continuously aim for change, reinforcing our commitment to creating "an even better tomorrow."
Source: MITSUBISHI ELECTRIC News Releases Mitsubishi Electric Revises Corporate Philosophy System as it Celebrates 100th Anniversary