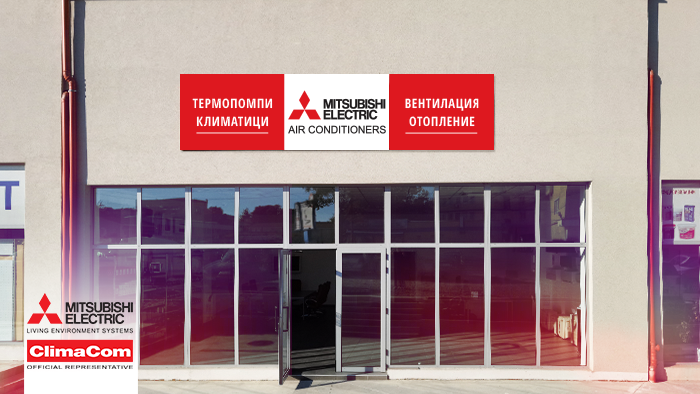 03.09.2020
ClimaCom with a new showroom in Burgas
We are pleased to announce that in the beginning of the year of 2020 ClimaCom, the official representative of Mitsubishi Electric Living Environment Systems for Bulgaria opened its newest showroom in Burgas.
It is located in the Northern Industrial Zone on 38 Odrin Street and occupies a total of 130 square meters. Within its impressive dimensions, consumers can find product samples of room air conditioners and professional air-conditioning, as well as heat pumps, hand dryers and home class recuperators.
Pleasant ambience, professional and correct attitude awaits every visitor to the showroom. The opening of the new showroom confirms the trend for the dynamic and sustainable expansion of the company on the Bulgarian market.