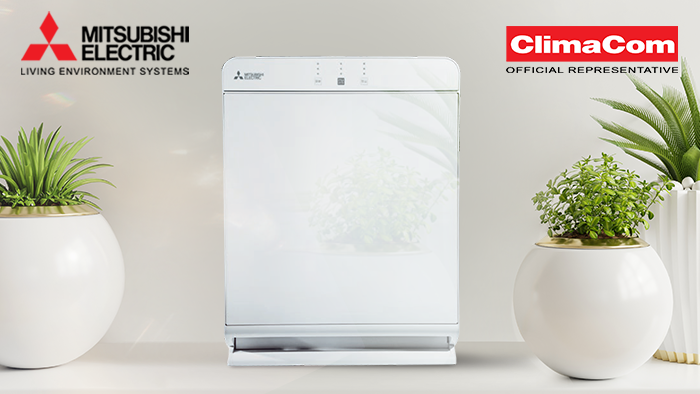 29.11.2021
Cleaner air at home with Mitsubishi Electric air purifier
The MA-E85R-E air purifier from Mitsubishi Electric will provide you with a fast cleaning of the air in the room.
Extremely suitable for private households, it has an intelligent search function that helps detect the contaminated area to clean it perfectly, thanks to the movable vanes that direct the air flow in five directions. Also, the model offers a high speed of fresh air supply of 508m3/h.
The MA-E85R-E air purifier has three filters + a platinum catalytic filter, which has a deodorizing effect:
• The self-cleaning pre-filter blocks and traps large particles by collecting them in a special container.
• High efficiency HEPA filter captures over 99% of airborne particles up to 0.1µ, such as viruses, allergens, dust and bacteria.
• The activated carbon filter makes it possible to wash, purify and deodorize the air, eliminating up to 99% formaldehyde, VOC (volatile organic compounds), ammonia and benzene.
In addition to great features and exceptional efficiency, the model has a compact and clean design.
The front panel is made of high-quality steel and the control panel is located on top, to provide quick and easy access to all functions.
See the full product range: