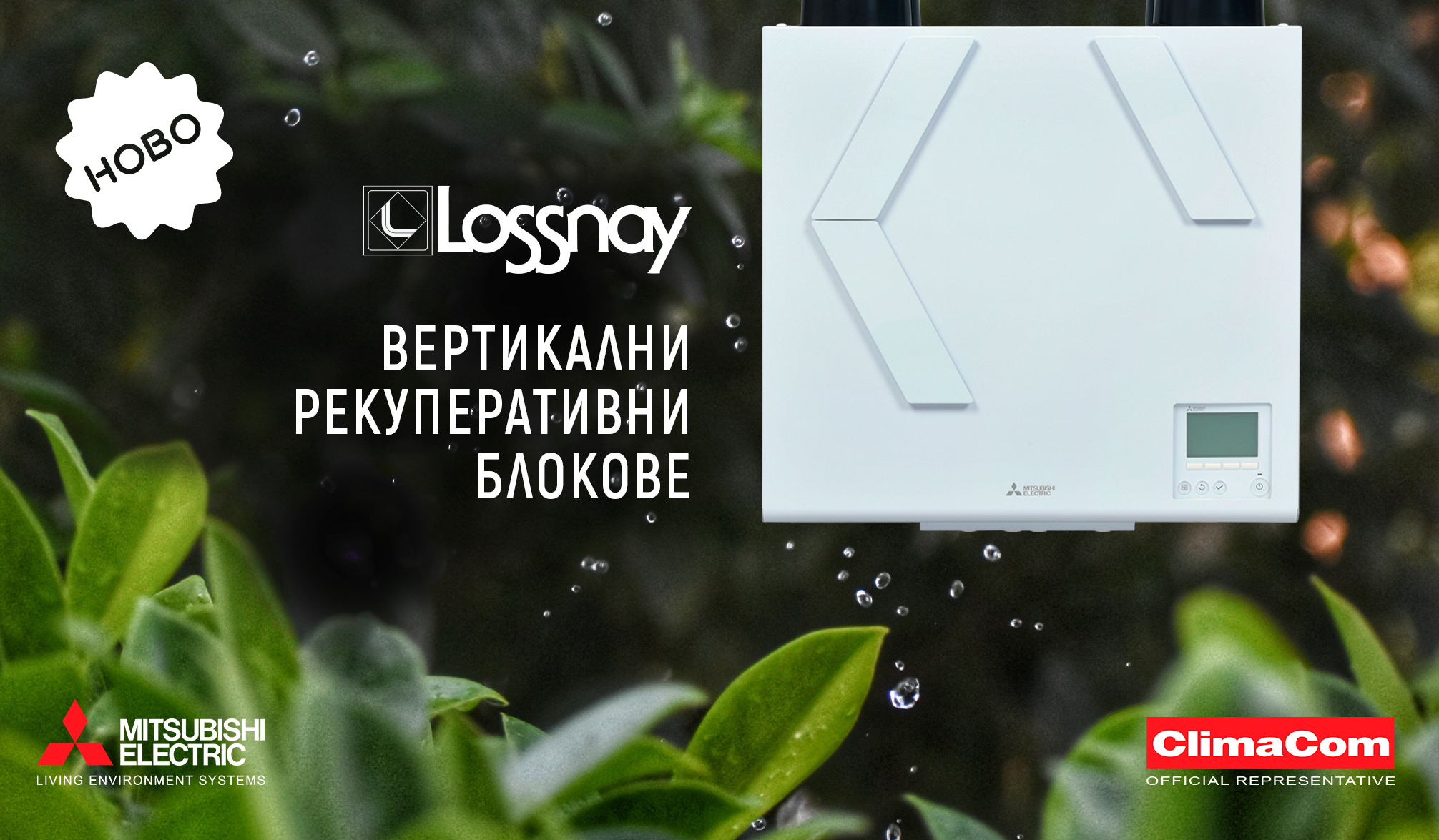 08.11.2022
A new model of vertical heat recovery ventilation Lossnay units from Mitsubishi Electric
Indoor air quality is an extremely important factor for our health and the new Lossnay vertical heat recovery ventilation units guarantee you a constant flow of fresh air, as well as the removal of potentially harmful pollutants and chemicals.
Their slim, vertical design as well as their compact size allow you to install them in small spaces, in the garage and even in the service room at home. This will allow you to install ventilation throughout the home, integrating it into the overall design of the building without restrictions.
Mitsubishi Electric's Lossnay ventilation system is a patented heat recovery ventilation solution that uses fresh air.
It is possible to switch between "Lossnay ventilation (with heat exchange)" and "Bypass ventilation (without heat exchange)" either manually or automatically. When outside air is cooler than indoor air in summer, the unit directly draws in outside air, bypassing the heat exchanger.
- Easy control
The built-in LCD controller allows easy control by displaying all system functions and temperature settings.
- Extremely quiet operation
At an ultra-quiet 15dB*, Lossnay vertical heat recovery ventilation units are the ideal solution for houses and apartments where comfort is a must.
*At fan speed 1. Sound pressure level 3m.
- Energy efficiency
Under regulation (EU) No. 1254/2014, the VL-CZPVU series has the highest energy-saving performance in its class (ErP A+). It saves heating and cooling costs by minimizing the energy loss that occurs during ventilation
- Easy to clean
Standard filters can be removed for regular cleaning.
- Advanced filtration
An optional filter removes NOx and PM2.5 and improves indoor air quality.
- Optional Wi-Fi control
MELCloud enables quick and easy remote control and monitoring of your Lossnay ventilation systems.
Check out the latest models right now:
https://climacom.com/en/products/lossnay/vertical-heat-recovery-ventilation