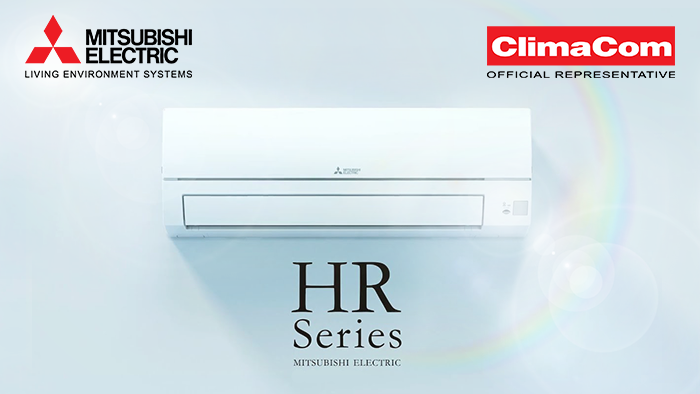 01.07.2019
The latest MSZ-HR air conditioner from Mitsubishi Electric
We present MSZ-HR, Mitsubishi Electric's latest series of air conditioners, which uses R32 refrigerant with low global warming potential. These indoor units have simple and beautiful design, and its compact dimensions make it possible to fit into small and narrow spaces.
MSZ-HR is energy-saving thanks to Mitsubishi Electric's inverter technologies which are adopted to provide automatic adjustment of operation load according to need. This reduces excessive consumption of electricity, and thereby realises Energy Rank "A++" for SEER (cooling) and "A+" for SCOP (heating).
The optional interface and MELCloud technology allow users to control their air conditioners remotely and check their operating status through various devices such as a computer, tablet and smartphone.
Key Features:
Compact and stylish white design, including a new 5.0kW model (MSZ-HR50VF/MUZ-HR50VF)
Highly energy efficient, utilising low GWP R32 refrigerant
Optional Wi-Fi interface now available with this model, enabling control and monitoring using a smartphone, tablet or PC via the MELCloud app
Extremely quiet sound levels whilst also delivering economical air conditioning with improved SCOP / SEER figures