Office Building Bull-Rent
Used power: 448kW
Indoor air conditioning units - 150 units
Outdoor VRF City Multi units - 16 units
Lossnay ventilation systems - 16 units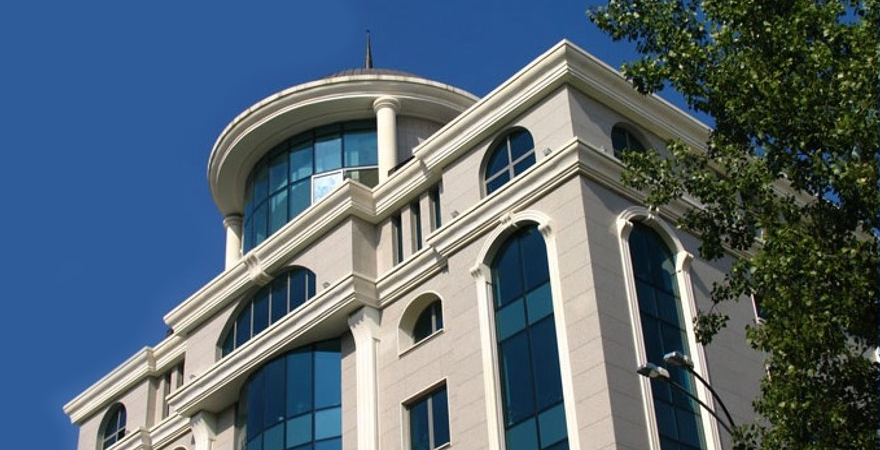 Description
Office Building Class "A", located on 15-17 Vasil Levski blvd.
A bank salon, a restaurant and trading areas situated on the ground floor are provided for public service. Offices type Open space are located from 1st to 8th floor, allowing free sharing of the work area of various size offices. Each floor has bathrooms and six WCs. The floor height is 3.30 m. and the overall area is 5600m2.
For the needs of the building, ClimaCom and Mitsubishi Electric have considered 150 indoor air conditioning units, 16 outdoor VRF City Multi units and 16 Lossnay ventilation systems. The overall installed cooling capacity is 448kW.
More about the project could be seen on www.winter-spa.com/ready_projects.php