Kaliakra Hotel, Albena
Used power: 168 kW
Outdoor units Mr. Slim - 24 units
Lossnay recuperation units - 12 units
Dantherm ventilation units - 2 units
Indoor units - 24 units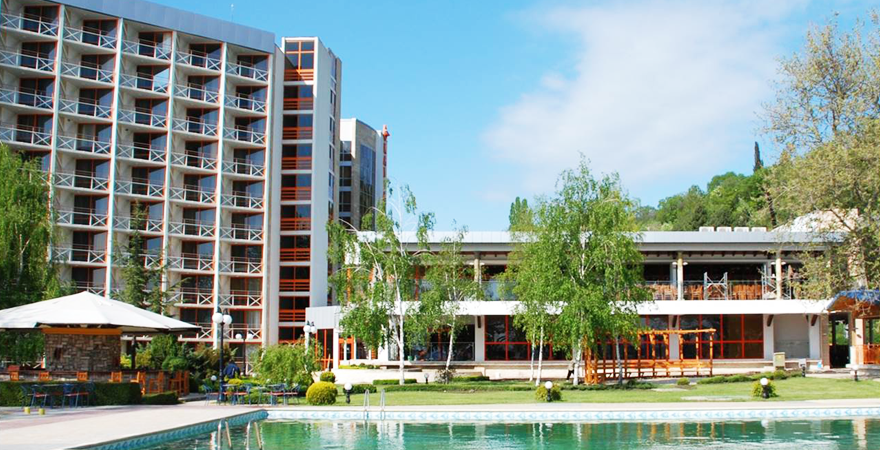 Description
Hotel "Kaliakra" is located on the Black Sea coast, right next to the wide beach in the resort. "Albena".
The hotel has 232 rooms, including 9 suites, 63 superior rooms, 159 standard double rooms, 1 room for disabled guests. There are also 1 panoramic and 5 internal elevators. All rooms overlook the sea. The hotel has central air conditioning (in all rooms, Lounge Bar, Lobby bar, restaurant) and modern solar installation.
For the air-conditioning of the hotel, there are 24 outdoor units of commercial class Mr. Slim, 12 Lossnay recuperation units, 2 Dantherm ventilation units and 24 indoor units. The total installed cooling capacity is 168 kW.