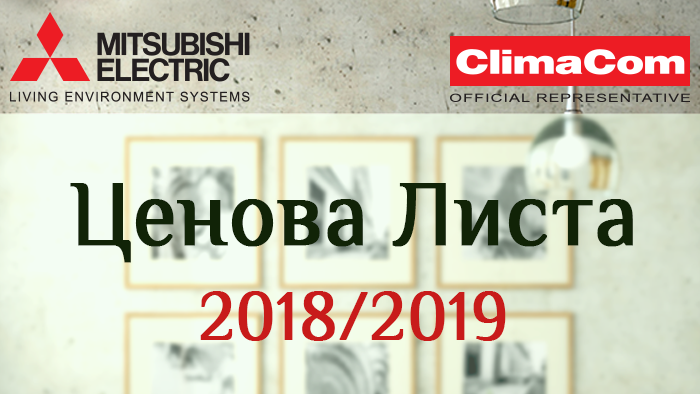 16.04.2018
New price list 2018/2019
Be sure to check out our new price list for 2018/2019. It contains our latest products. Explore it and find the most appropriate air conditioner for your needs.

In the new price list you will be able to see our latest air conditioner MSZ-AP, which has a compact and stylish design. For its outstanding advantages contribute the low noise levels during operation and high energy efficiency. The new indoor unit uses the innovative R32 refrigerant, which has low global warming potential, and the Wi-Fi interface allows you to control and monitor through the MELCloud application.

The MSZ-LN series is now available in a new color - Natural White, which is a stylish and elegant addition to any room. In addition to its luxurious design, the series also features a number of technical benefits. The 3D i-see sensor provides intelligent microclimate control by recognizing the position of people in the room, while the integrated Plasma Quad Plus filter cleans the air from viruses and dirt. The series stands out with a built-in Wi-Fi interface and with the application of the lower global warming potential refrigerant - R32. In areas with very cold climate conditions, MSZ-LN Zubadan offers efficient heating even at an outside temperature of -25 ° C.