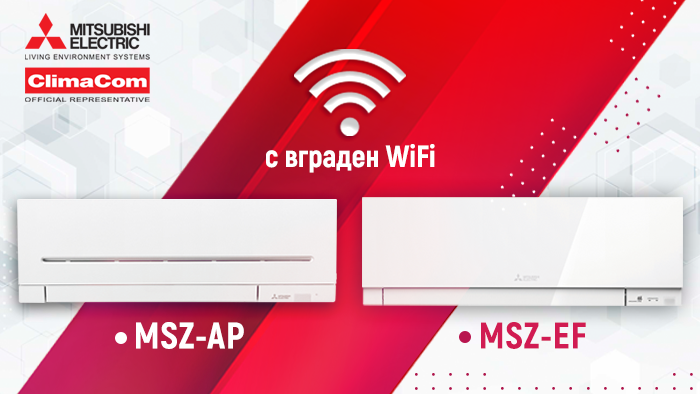 27.04.2020
Mitsubishi Electric's MSZ-AP and MSZ-EF models now come with built-in Wi-Fi
Have you ever dreamed of controlling the temperature in your home without even getting up from the couch? Have you ever wished to go in an already warm home in the winter or an already chilled room during the hot summer days?
All this is now possible with the Mitsubishi Electric Wi-Fi Adapter!
So far, the models MSZ - AP and MSZ - EF from Mitsubishi Electric has a modern optional Wi-Fi control, but from this month they are already available on the Bulgarian market with a built-in Wi-Fi interface.
It provides remote control of the air conditioning system using smartphones, tablets or laptops.
Also, the MSZ-AP and MSZ-EF air conditioners use the innovative R32 refrigerant, which has low global warming potential.
The MSZ-AP combines perfect energy efficiency with a modern design, while the EF - Kirigamine Zen is designed in three elegant colors - black, white and silver to perfectly complete the home interior.