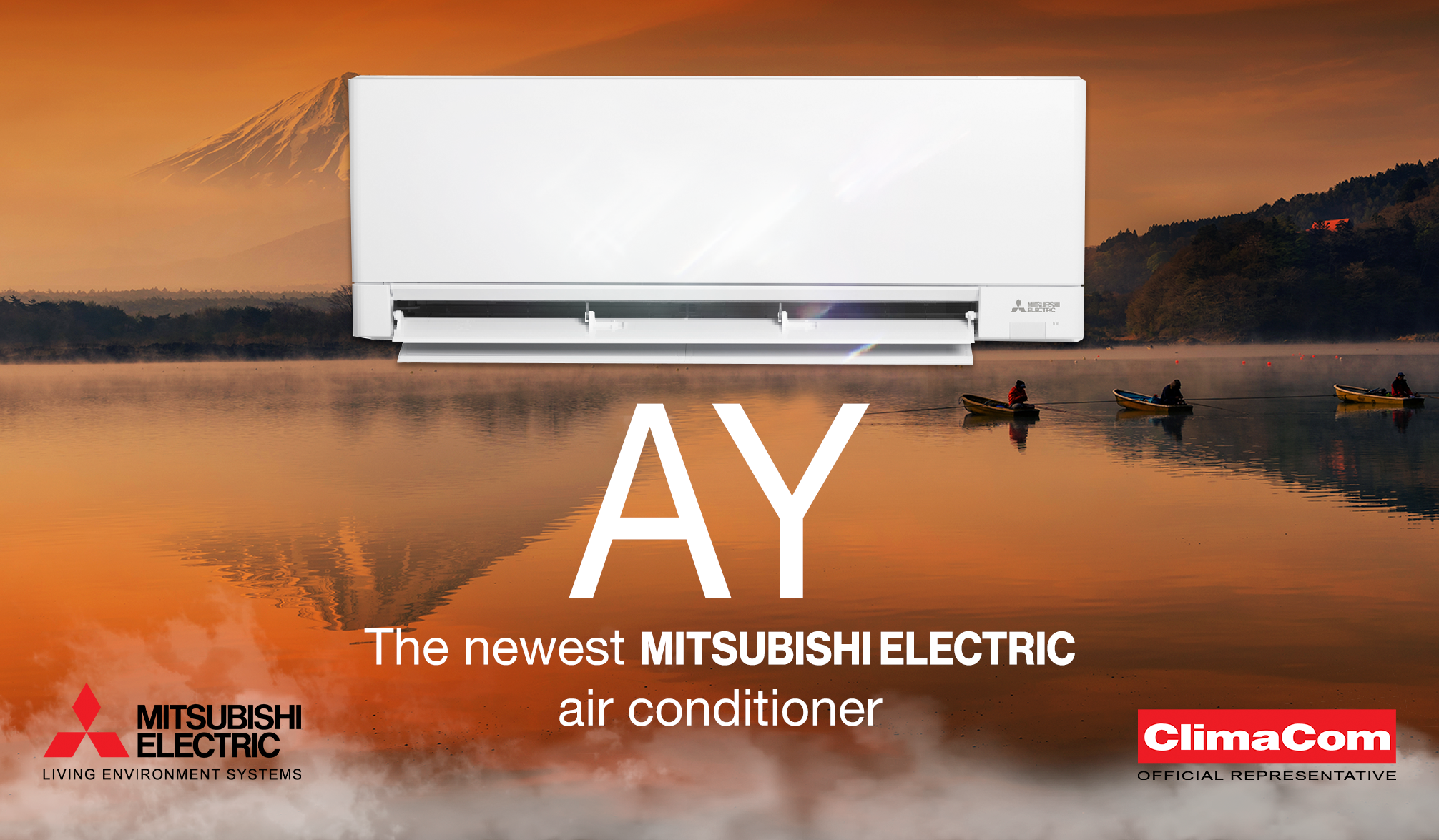 25.04.2023
Mitsubishi Electric's newest MSZ-AY air conditioner series
Introducing Mitsubishi Electric's latest MSZ-AY series air conditioner with an elegant design and a luxurious matte finish that makes the surface of the indoor unit easier to clean. The model successfully combines energy efficiency, style and compact size. Its extremely quiet operation, only 18dB (for single split, sizes AY 25/35), will contribute to your comfort and you may even forget that the air conditioner is on. In night mode, the air conditioner's light indicators dim and provide a comfortable sleeping environment, and the sound alarm is turned off. Mitsubishi Electric technology ensures that a heating operating range is achieved even at temperatures down to -20°C. MSZ-AY has a built-in V-blocking filter with an antiviral effect, it retains 99% of adhered virus, bacteria, mold and allergies. And the self-cleaning function will prevent the appearance of mold and unpleasant odors. Thanks to it, after stopping work, the air conditioner automatically dries its interior using an airflow.
Here is a summary of all the key features that the model will offer you:
Extremely quiet operation, only 18 dB
Heating at temperatures down to -20°C.
V-Blocking filter.
 Self-cleaning function.
Dual Barrier coating of the heat exchanger, which prevents the accumulation of dust and greasy dirt on the inside of the indoor unit.
R32 refrigerant with low global warming potential.
High seasonal efficiency offering energy savings and low operational costs.
Built-in Wi-Fi interface that allows system management from the Mitsubishi Electric MELCloud mobile device.
Ask our partners about the model:
https://climacom.com/bg/kyde-da-zakupja