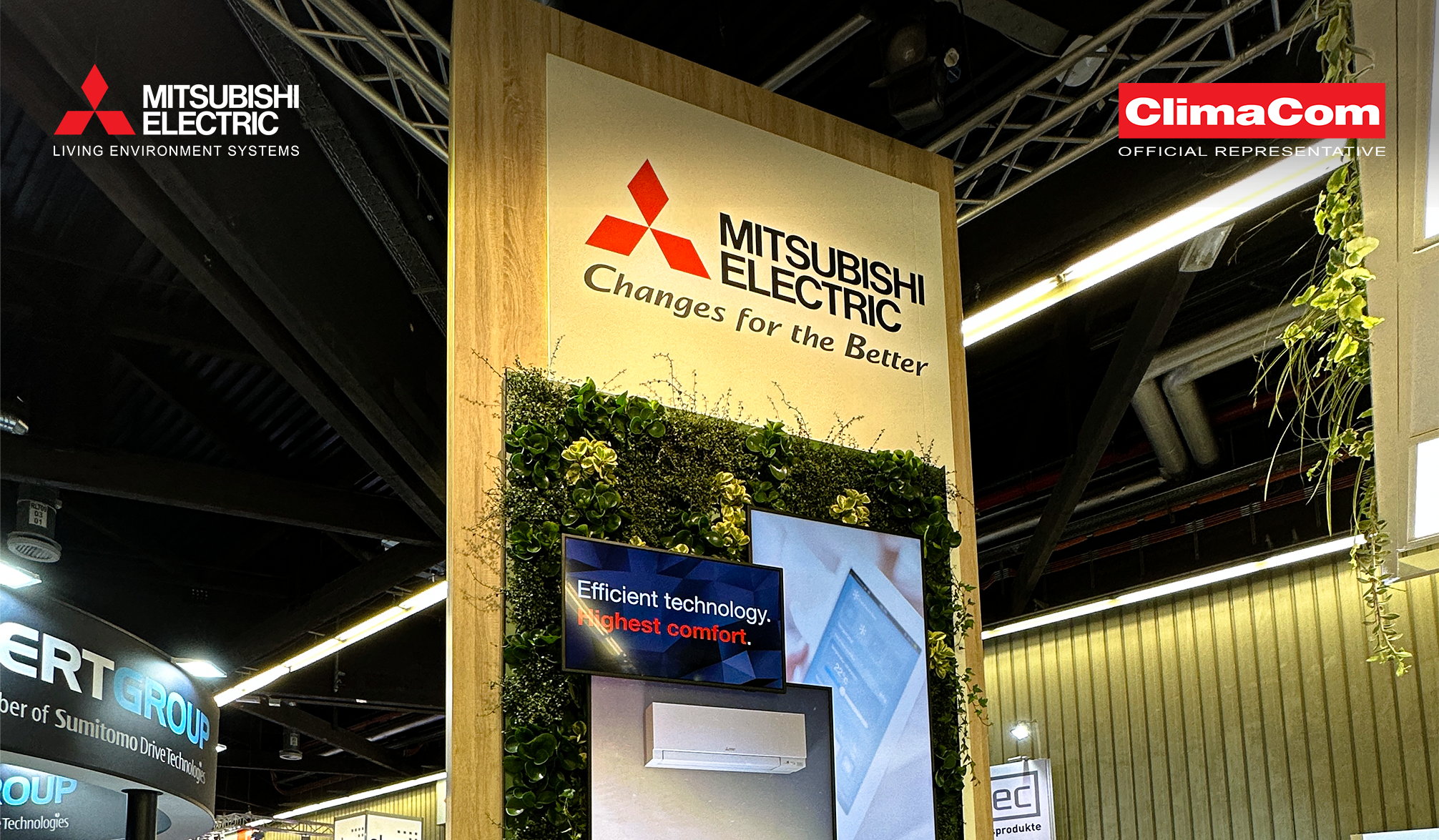 31.10.2022
Mitsubishi Electric at Chillventa 2022
For more than a decade, Chillventa has been one of the most important events for everyone in the refrigeration, AC & ventilation and heat pump technology industry around the world.
Mitsubishi Electric also took part this year with a stand, where visitors had the opportunity to get information about the sustainable use of the increasingly green source of energy - electricity for all products in the heating, ventilation and air conditioning field.
For the first time, Mitsubishi Electric offered a guided tour of their stand, where every visitor within 20 minutes had the opportunity to get a focused overview of all the system solutions that were displayed on the stand.
This year, the main focus was on chillers, heat pumps and VRF systems. The newest model of the MSZ-AY domestic class air conditioner was also presented. It is expected to fit into our market extremely easy and quick, given its excellent features.
It has grown impressively since it was established in 2008. In 2022, 844 exhibitors and 30,773 visitors came to Nuremberg to attend the World's Leading Exhibition for Refrigeration Technology. The success of the event impressed the professional world.
The very strong international make-up of the event (exhibitors from 43 countries and 56 % international visitors) also emphasizes the importance of Chillventa as a global trade fair.
94 % of exhibitors (measured by area) regard their participation at Chillventa as a success.
95 % of exhibitors made new business connections.
95 % of exhibitors expect their contacts to lead to post-show business.
Source:https://www.chillventa.de/; https://de.mitsubishielectric.com/de/news/releases/local/2022/0830-a/index.html