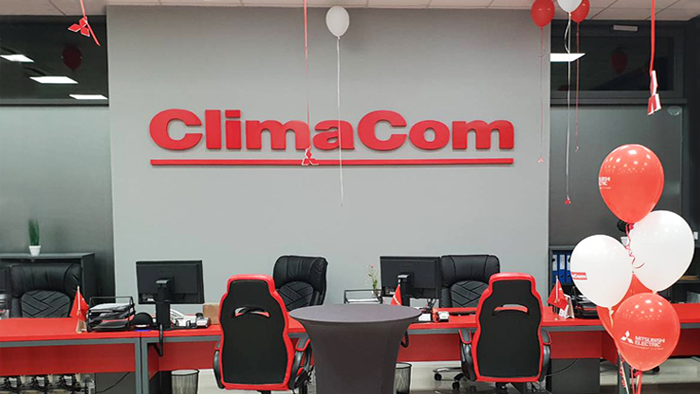 09.06.2018
ClimaCom with a new showroom in Plovdiv
On 4th of July , ClimaCom Ltd., the official representative for Bulgaria of Mitsubishi Electric for air conditioning, heating and ventilation equipment, opened its newest showroom in Plovdiv.

It is located in the prestigious Complex "Royal City" on 5, Danube Blvd. With its impressive dimensions, completely recreates the basic idea of a modern concept, a wide range of high quality air conditioners and comfort with free parking space.

Pleasant atmosphere, professional and correct attitude awaits every visitor to the showroom. The opening of the new office confirms the trend for the dynamic and sustainable expansion of the company on the Bulgarian market.